WELCOME TO ERIC'S BARBER SHOP


ERIC'S BARBER SHOP IS LOCATED IN INDIANAPOLIS IN THE OAKLANDON /LAWRENCE/ GEIST AREA. WE HAVE BEEN IN BUSINESS FOR 20 YEARS. WE OFFER ALL OF THE LATEST AND CLASSIC BARBER CUTS, UP TO DATE HAIR STYLES. OUR #1 GOAL IS TO PROVIDE YOU WITH EXCELLENT SERVICE! WE ALWAYS WELCOME NEW CLIENTS MEN & YOUNG MEN OF ALL AGES. CALL 317.826.1220 FOR AN APPOINTMENT, OR BOOK ON-LINE.
6381 Oaklandon Rd.
Indianapolis, Indiana 46236
317.826.1220
HOURS OF OPERATION:
TUESDAY - FRIDAY 10:00 A.M. TO 6:00 P.M.
SATURDAY 9 A.M. TO 4:00 P.M.
CLOSED SUNDAY AND MONDAY

OUR MISSION:


YOU, THE CLIENT, ARE THE MOST IMPORTANT GUEST ON OUR PREMISES. YOU ARE NOT DEPENDENT ON US, WE ARE DEPENDENT ON YOU. YOU ARE NOT AN OUTSIDER IN OUR BUSINESS, YOU ARE PART OF IT. WE ARE NOT DOING YOU A FAVOR BY SERVING YOU.. YOU ARE DOING US A FAVOR BY GIVING US THE OPPORTUNITY TO DO SO.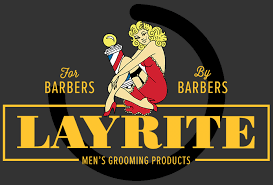 We have added LAYRITE to our men's product line. Make sure to check it out on your next visit to the shop! Check out their website www.layrite.com
---